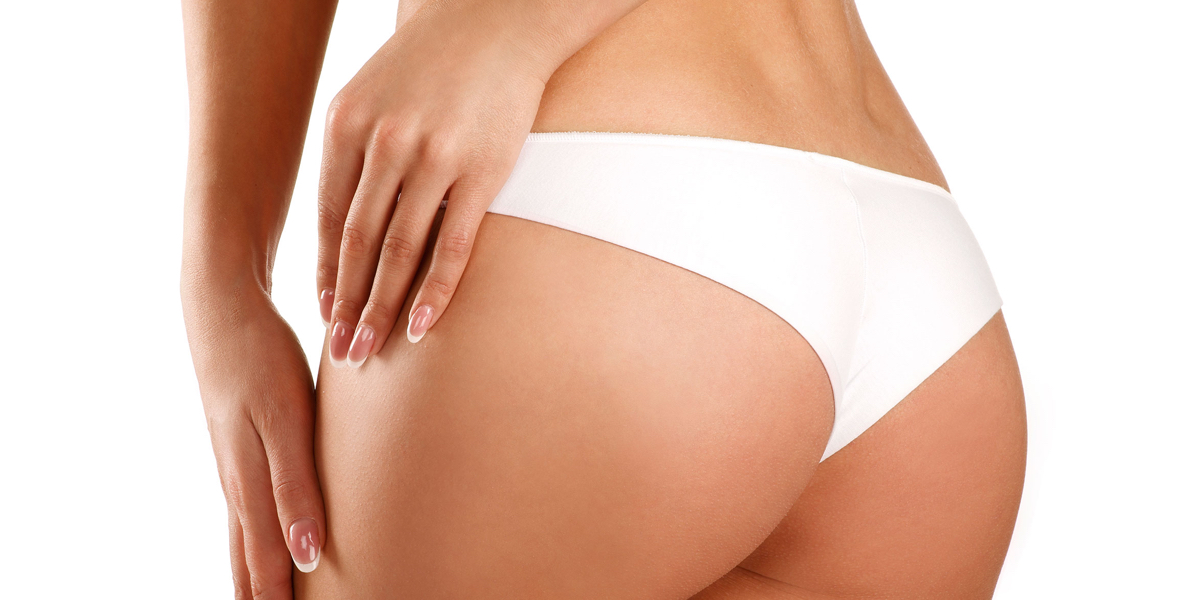 A rounder bottom without going under the knife
For a few years now, the ideal female shape has undergone a few changes. In the early 2000s, narrow hips and rather discreet buttocks were part of the contemporary aesthetic ideal. But now, in 2018, some women want a shapelier backside.
If regular, sessions of intense squat sessions can give your buttocks a much-needed boost, aesthetic medicine offers much, much more.
That's right. Specialists can now create those sexy backside curves and reduce unsightly skin dimples via injectable treatments containing microparticles of poly-L-lactic acid, a biocompatible and biodegradable synthetic polymer from the alpha-hydroxy family of acids, which is compatible with the biology of the human body.
Great news, the non-surgical Brazilian butt lift is now available at DGB Clinic!
Stimulate collagen production
Injectable treatments with poly-L-lactic acid offer visible results, but, as the process stimulates the body to naturally produce collagen, they take a some time to be apparent as the process stimulates the body to naturally produce collagen – think six to eight weeks. So, it's completely normal not to see any immediate effect upon leaving the clinic.
"The process is similar to face injections. Some treatments take longer to achieve optimal results. But we work the area over several appointments," explains Dr. Geneviève Blackburn, founder of DGB Clinic and general practitioner specializing in the field of medical aesthetics in Montreal.
How many treatments?
Is Does the patient looking want to simplyto diminish the appearance of cellulite, or wants do they want a more lifted derrière? On average, two to four series of injections are enough. But for a more noticeable enhancement, up to six appointments can be required. "This product has the noted advantage benefit of being long-lasting, and results can therefore last up to two years before any retouching is needed, and sometimes much more," points out Dr. Blackburn.
And what about the pain? No worries at all. "This procedure is not very painful. An anesthetic ingredient has been added to the injected product that is injected. It's a bit like going to the dentist. You feel the sting of the needle at first, but then after that it usually goes very well. "
Poly-L-lactic acid has been used in the medical field for many years, including dissolvable stitches, and does not require skin allergy testing. The treatment lasts about 30 minutes and the side effects, if any, can range from a few bruises to slight inflammation.
And after a few weeks, patients desiring more shapely buttocks will be happy to reveal their newfound attributes.